Time to Upgrade: Our Data Science Experiment on Startup Weekend Seattle
After attending 15 Startup Weekends over the course of four years (wow, that's both impressive and embarrassing), I've noticed a pattern in the ideas worked on during the 54-hour worldwide phenomenon of a startup competition:
Everyone thinks they know how to work in big data, but few people know how to actually do it.
Many startups begin their companies based on what they know (stop me if you haven't heard one of these at a Startup Weekend before):
User-driven advertising campaigns (i.e. the Facebook model)

Freemium-premium subscription models (i.e. the Pandora model)

Commission-based transactions on demand (i.e. the Uber model)

Software-as-a-service directly to enterprises (i.e. the B2B model)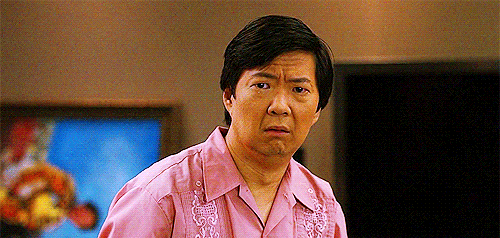 What Startup Weekend newbies fail to realize is that there is a fruitful underlying approach to modeling their technology, even among startups: tapping into the enormous collection of data collected by all of these apps. This data can be re-structured in ways to create meaningful, valuable insights for some particularly interested entities.
However, what is the difference between meaningful and non-meaningful data, and how can that be commercialized within the confines of a weekend competition? Enter the data scientist. Data science is the hottest field in software technology right now. Even the companies listed above are applying themselves more in the data science sectors, improving upon their predictive analytics and machine learning algorithms. Whenever technology hits the news, it's due to some experimentation in artificial intelligence or improved automation: all of which extend from the field of data science.
Thus, I have been inspired for a while to do a data science-themed event, one that creates an entire category specifically for data scientists to participate and work with the standard developers, designers, and non-technical entrepreneurs.
I want the broader startup community to discover the direction the high tech industry is taking while exposing data scientists to the fun and excitement of entrepreneurship.
Perhaps it's time for Startup Weekenders to focus less on what's already been done and more on what everyone wants them to do: innovating in the space of big data.
On May 20th at Galvanize Seattle in Pioneer Square, we will launch the first-ever data science-themed Startup Weekend. Tickets are available at swseads2016.eventbrite.com.
In just a few weeks, we already have the support of the following groups:
Galvanize is an education company providing support for developers, data scientists, and entrepreneurs at several campuses throughout the U.S.
LIFFFT is a product development acceleration service that help customer-focused organizations learn more, build faster, and experiment at lower risk.
ProCogia is a technology firm that takes out the ambiguity from decision making by providing timely actionable insights from analysis of your data.
New Tech Northwest is one of the largest community-driven technological resources in the Pacific Northwest area, hosting monthly meetups and engaging content.
Washington Technology Industry Association is the state's 'fixed point' for the technology community, mobilizing industry, education and government to make the region the leading technology community in the world.
We are still looking for support to keep costs low and encourage others from underrepresented communities to participate. Email me at lee.ngo@galvanize.com if you'd like to help.
Join us in this grand experiment of taking Startup Weekend into the future with data science.
Lee Ngo
Co-Organizer
Startup Weekend Seattle: Data Science